How to work with CodeSandbox
To create a Code Sandbox account, you'll sign in using your GitHub account. If you don't have a GitHub account, you can create one for free.
We use Code SandBox in several of our Front End Developer classes, and will provide starter code for you to work with. When you open up the starter code, you will need to fork it in order to save your changes.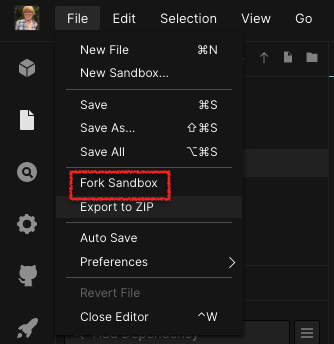 This is what a typical Code SandBox view is like:
You'll also want to set up your preview preferences. The preferences change how frequently the results of your code appear in the console log. From our experience, we find that only previewing the results after saving your file is the best way to prevent a console message overload!
Now you're all set to work with Code SandBox. Happy coding! 💻